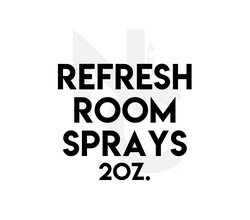 Noir & Coco
Coco Fresh Room Spray 2oz.
Your favorite spray is only smaller!
Say Hello to the perfect answer for those who aren't too keen on candles but love a good smelling space.
Please be mindful of the following while using this product.
Keep out of reach of children.

For external use only. Please do not ingest or drink.

Keep away from eyes and mucous membranes.

Mixture may cause discoloration. Please test a small area before spraying onto linens.

This product is not intended for use on the body or clothing,

Over spraying will cause the floor to become slippery.



*Every bottle will come ready to spray. Each pump is tested for proper function  before it is sealed.*
Ingredients
Water, surfactant, isopropyl alcohol, dipropylene glycol, fragrance oil, preservative